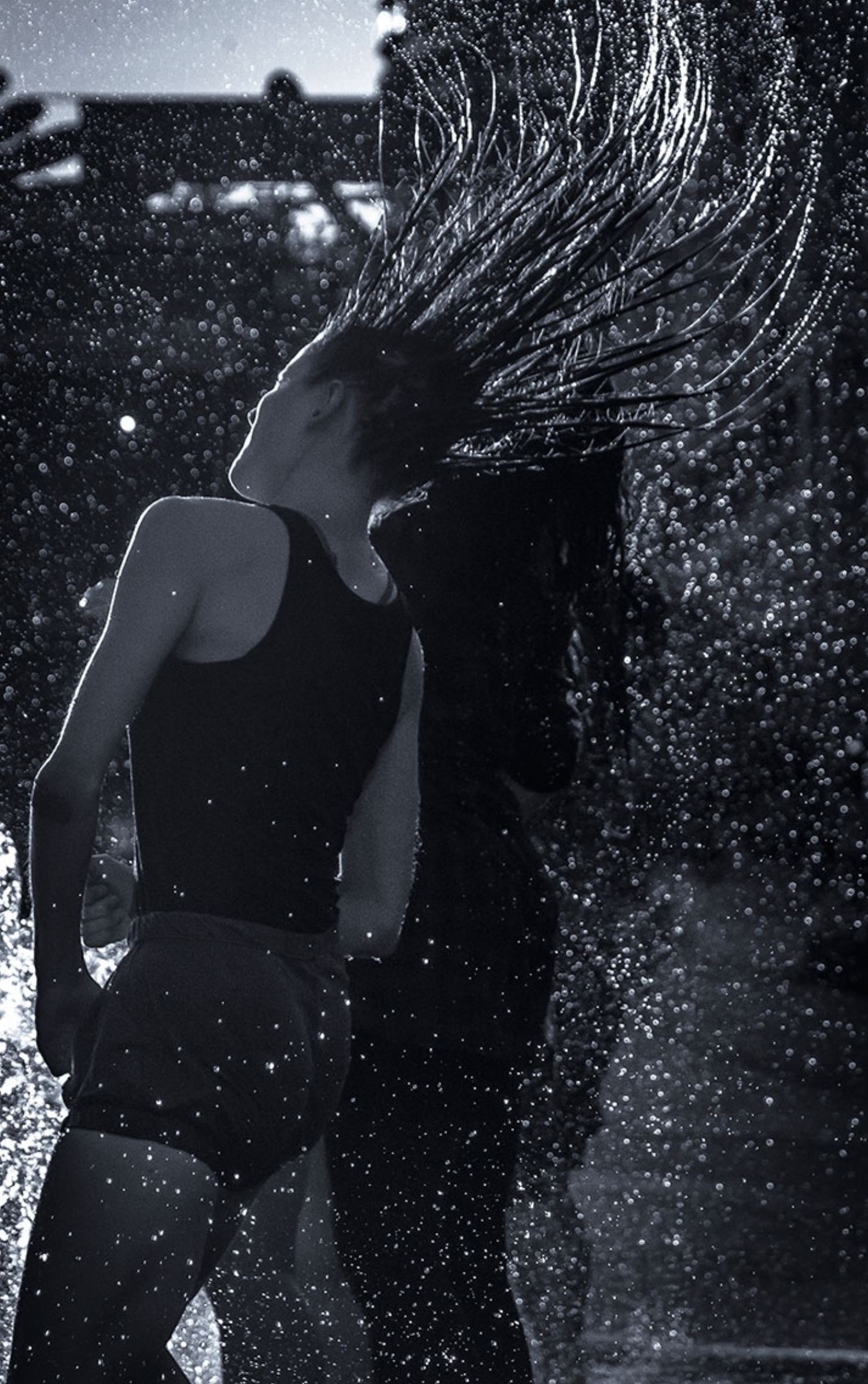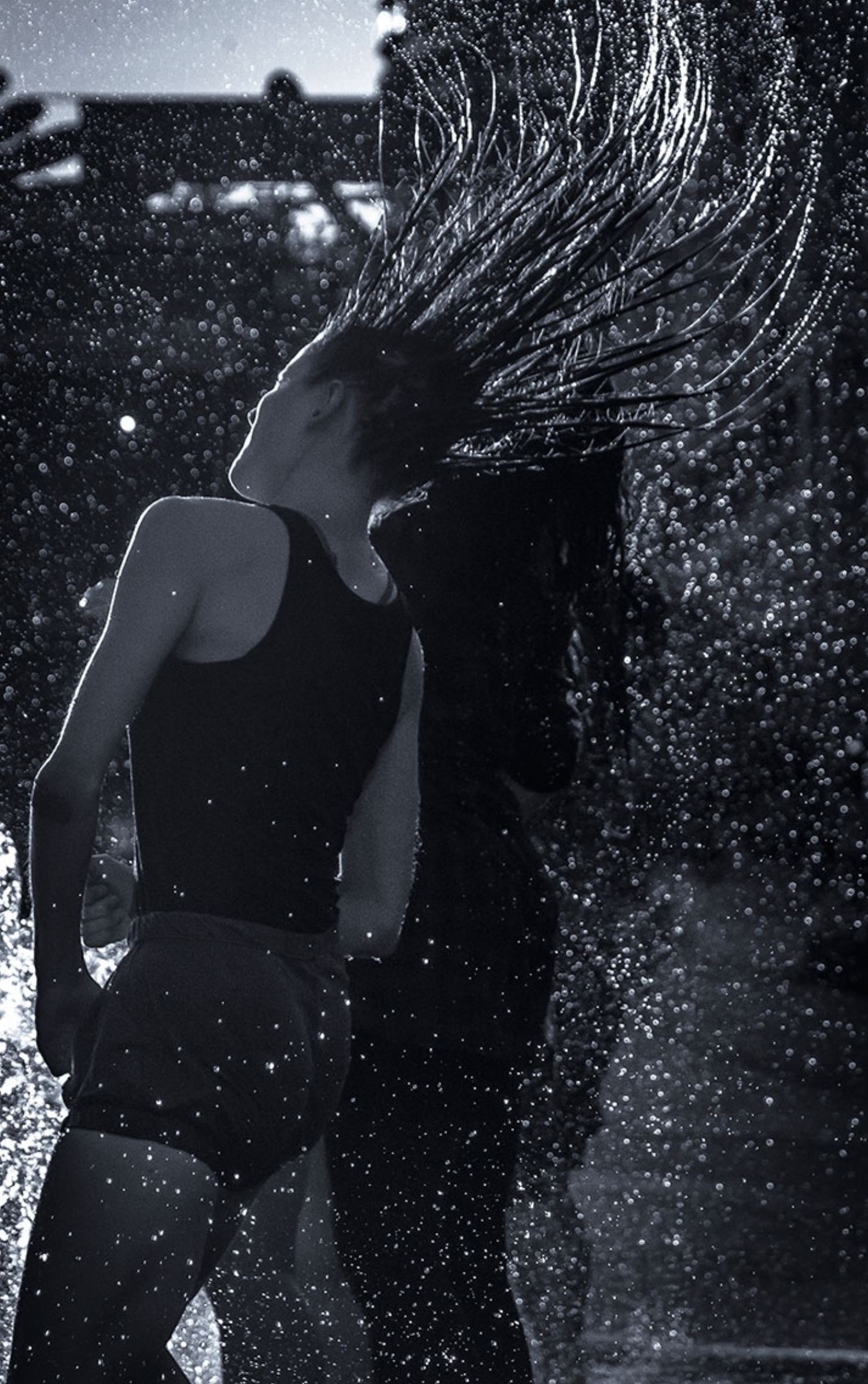 60 min.
Premiere:
Quartier des Spéctacles at Place des Arts (Montréal, CAN), 2012
Choreography & Direction:
Danielle Russo
Performance:
Springboard Danse Montréal (18 professionals)
Photography:
Adolfo Pardo
Technical Aspects:
235 in-ground fountains
WHICH THE CLOUDS DO DROP
SITE-SPECIFIC DANCE PRODUCTION COMMISSIONED TO COMMEMORATE THE ARTWORK LOST IN THE RECENT FLOODING OF MUSEE D'ART CONTEMPORAIN DE MONTREAL AT PLACE DES ARTS. CHOREOGRAPHY WAS SET TO INTERACT WITH THE PARK'S 235 IN-GROUND FOUNTAINS AND NESTLED INSIDE THE CANDID PUBLIC.
WHICH THE CLOUDS DO DROP WAS CREATED IN PARTNERSHIP WITH SPRINGBOARD DANSE MONTREAL WITH THE SUPPORT OF PLACE DES ARTS.